Advertisement

Not a terribly festive survey from goo Ranking tonight, but I've been having to skip seemingly hundreds of surveys into the strongest, cutest, highest body count, best pet character and other rankings based around the fortieth anniversary of Shonen Jump, the biggest weekly manga comic magazine in Japan, so to have a look at Western characters is at least something I can relate to, specifically the strongest Marvel superhero.
Having said that, there's a lot of characters in the list that I've never heard of! I also must admit to having seen very few of the recent batch of Marvel and DC superhero movies as watching the trailers every story seems to involve New York getting razed to the ground, lots of CG, and nothing much else of note.
If I had to vote, though, I'd vote for Spider-Man, based merely on me having enjoyed his ride at Universal Studios Japan!
Here's Wolverine visiting Japan; the misspelt irrashaimase was apparently authored by American pretending to be Japanese: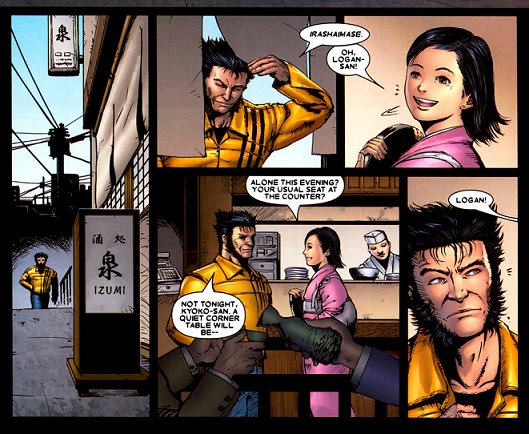 Read the rest of this entry »
Read more on:
goo ranking
,
marvel
,
superhero